About Us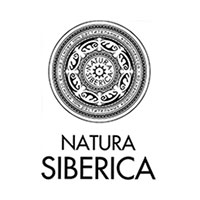 See the products


It is an innovative cosmetics company founded by Andrey Trubnikov in 2007. Now it is world recognized and is the first company to develop organic cosmetics from wild herbs, grasses and plants from Siberia and the Far East. In fact, the idea of ​​Natura Siberica was born in 1940. At this time, two famous botanists from Russia, Lazarev and Brekhram, studied 4,000 plants that thrive in the Siberian and Far East Desert. Many of these plants have been used throughout the years by Siberian people to create a health and beauty elixir for the Russian royal family. The particular feature of these plants is that they survived the Ice Age and were able to thrive in difficult conditions. Siberia is known for its complex climatic conditions: extremely cold winters (up to - 57C) alternate with hot summers (up to 35C) and strong winds. Lazarev and Brekhram have discovered that these plants, under these difficult conditions, have developed special features that are particularly helpful in improving our overall health condition and, most importantly, slow down the aging process of the skin. Natura Siberica used these essential herbs and plants as key ingredients and developed a unique and effective series of certified organic cosmetics from ICEA. ICEA is the leading organic certification organization in Italy. All this explains why the reputation of cosmetics from Natura Siberica in just a few years has grown considerably, while at the same time it is considered the leading cosmetics company in Russia and its products are sold in most European countries, America, Japan, Russia, Turkey, Germany, Sweden and Spain.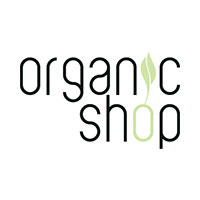 See the products


The Organic Shop is the latest innovation in the field of natural cosmetics by the manufacturers of the world-famous Natura Siberica brand. Simple but effective, Organic Shop has been created to deliver what the body needs but also to enjoy simple pleasures in the everyday beauty routine. When developing their formula, Organic Shop technologists combined live experiences for sensations in conjunction with mild body care. Organic Shop is based on three basic principles: Simplicity, Purity & Physicality. These are all that really need skin and hair. Simple combinations of natural ingredients, simple and effective formulas and simple ecological & comfortable packaging. Organic Shop has a pure composition: no parabens, no SLS, no silicones, synthetic fragrances, preservatives, dyes and polyethylene. The Organic Shop formulas proudly contain the maximum amount of natural ingredients, all certified by the European Union ecological certificate COSMOS NATURAL, BDIH. The Organic Shop series features products for the face, body and hair. Shampoos, softening creams, masks, shower gels, moisturizing creams, mousses, soaps and scrubs - all we need to take care of the whole body - including the Slimming & Sculpting series, for slimming and sharpening to improve the shape of the body.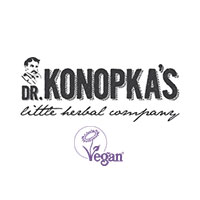 See the products


At a small Doctor Konopka's herb shop you can find a medicine for every occasion. Recipes from rejuvenating balms, herbal infusions and herbs based on healing herbs, which were carefully collected, preserved and passed from generation to generation. Dr Konopka's range of products includes facial, hair and body care products.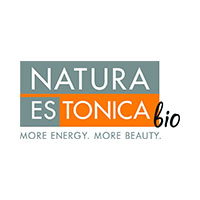 See the products

Organic products of NATURA ESTONICA BIO are created using energy and power plants, containing the necessary vitamins and nutrients to make the skin and hair look and be at their best! All organic products of NATURA ESTONICA BIO contain natural and certified organic extracts and oils, free of mineral oils, without SLS / SLES and without parabens. The range of body and body care products includes a wide range of body creams, body scrubs, shower gels and shower gels. Organic NATONIC ESTONICA BIO also includes facials for cleansing, toning and moisturizing for every type of skin and for all ages, as well as hair care products for every type and hair needs.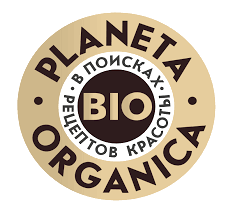 See the products
For the creation of the cosmetics of Planeta Organica, our company organizes expeditions to the most unique and remote parts of the planet. We travel the world of wildlife and exotic plants, we find the best ingredients for our cosmetics and we install the extraction instruments at the point where the wild plants have been collected. In this way, we export extracts with the highest concentration of active ingredients. All products are based on traditional recipes and beauty rituals from around the world. In addition, sensitized to environmental issues, we only work with those suppliers who minimize their waste and follow the sustainable production norms. Planeta Organica Cosmetics are free from SLES, SLS, Parabens, GMOS and Silicones, and are certified by the ECOCERT Cosmos Organic and Vegan body.